SUPER BABE ULA FURLAN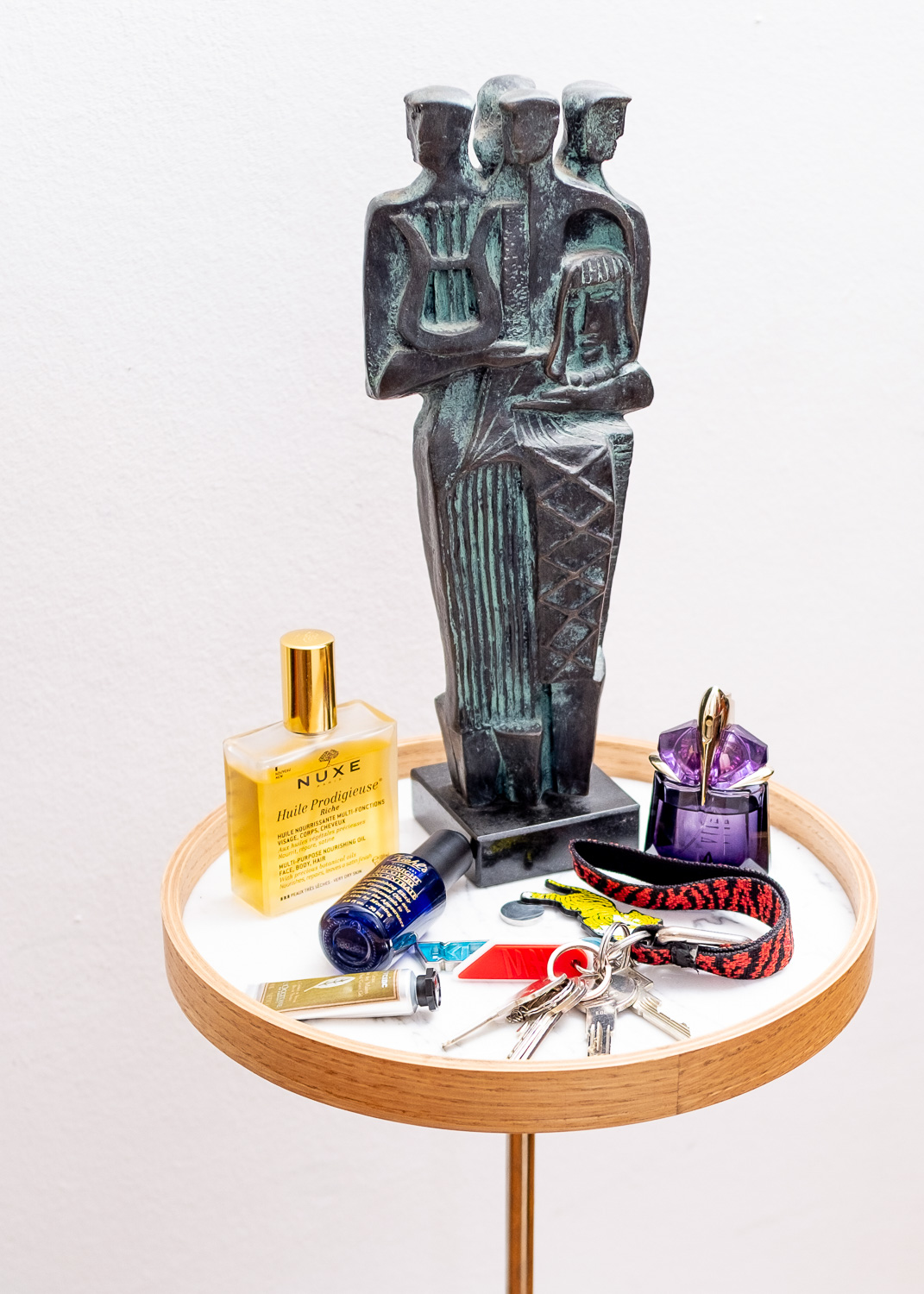 by FEM

"At the moment, I am all about finding my voice, both on a personal and professional level. I started to see pop culture from a slight distance because it makes it easier for me to understand the things that are important to me. I also withdrew from the media for about the same reason. The stories I have to tell are not grandiose, they are just stories about me, about finding a balance between what I carry within myself and what I want to communicate through my professional challenges. It is not always easy, but it's a good start that I'm slowly removing everything that makes me uneasy. If you are ok with what you are, life turns in your direction, so you start meeting new people, doing new projects. I think that good projects worth paying attention to could be found in pop culture too. That kind of projects that move your mind, but you indeed need to dig a little deeper.
This will sound like a cliche, but my opinion about beauty is based on the mentality that beauty comes from within. I long for a woman who believes in herself, has life experience and shares all that with the world. In today's world of clones, I miss diversity, rebellion. Avril Lavigne, Pink, and all that MTV scene. In my teens, I was a "tomboy". I used to sport baggy jeans, cut my bangs, shaved my hair, in short, I was a serious rock and roll chick. It gave me a sense of sovereignty. We all go through this. I just wish someone would have told me at the time that self-esteem doesn't come from clothing and 14 Mohawks but self-esteem. On the other hand, French chic still feels the closest to me. Freshly washed hair, worn jeans, white t-shirt, and red lipstick. And fresh skin, of course. Celebrating the natural beauty of women, one might say. I keep reading about beauty tricks that help make us more beautiful. But I would rather read about self-acceptance tricks that would make living in my skin easier. I often get caught watching perfect Instagram profiles and want to free women from these barbie frames. Anyone can be "fabulous" if they have a team of people who take care of him. But beautiful is every woman who takes care of herself and in this hectic time, takes her time for self-care. We also go to the dentist because we want to have a nice smile. This is part of our confidence. So why not treat the skin the same way?
At the same time, I really like to play with different looks. I've been observing it since I was a child. It's much easier to play with clothes and makeup, for example than with perfume. I take this as part of myself and rarely change it. Thierry Mugler Alien has been on my shelf for more than ten years. I think my ex-mother in law gave it to me. I don't remember exactly. It became a part of me and gives me such a sense of unstoppability. When I applied it, I hear "Come on Ula, let's go!" In all the years I'm wearing it, I received many compliments because of its scent. If I don't count the taxi driver who once said: "fuck, that's strong." I was a bit embarrassed by that. My first memories of playing with self-image go back to my childhood, when my father and I, when my mother was away, robbed her closet, wrapped me in her beads and had a photoshoot. She only learned of that when we showed her the photos. I also liked playing with purple eyeshadows and my dad always made fun of me. But today I am a strong advocate that you mustn't judge a book by its cover. I know women who are always impeccable and at the same time very intelligent, full of content. The current state of the world forces you to choose between one or the other. Being smart and beautiful is virtually impossible. I would like the beauty industry to give women the power of choice. They can be both, they can be anything they want. Why should they choose?
I learned of self-care by my mom. And I am so grateful for that. She explained to me the importance of removing makeup in the evening and applying creams. Thanks to her I have fewer lines. Thanks, mom! As an adult, I am still aware of the importance of a good skincare routine. I currently use L'Occitane Aqua Réotier for cleansing, removes both makeup and other impurities. In my evening ritual, I go for Kiehl's Midnight Recovery Oil and then L'Occitane's Aqua Réotier Ultra Moisturizer. Kiehl's oils are crazy good, as is their avocado eye cream. At night, I tend to moisturize my skin really well. If I have a shot the next day, I also try to drink a huge amount of water, which helps to make my skin look moister the next day. I prefer slow mornings when I can take a bit longer to self-care and layer my products. This leads to the best results. When I get out of the shower, I apply a nice Nuxe oil, refresh my face a little, apply Kiehl's daily version of the oil, brew some tea while soaking, then apply cream, reply to a couple of emails, and only then start layering other products, I choose according to the schedule of the day. Sometimes I apply only Eucerin CC cream, other times foundation, primer... You start with makeup when you have a good base. It's all about the prep. From foundations, I have been super happy with Matte Velvet Skin from Makeup for Ever. I have a concealer from Essence. Even the cheapest things sometimes do exactly what you want. I swear on the Urban Decay Naked Heat palette. I use it to fill in my eyebrows, as an eyeshadow instead of eyeliner... It's really great. Their Trouble Maker mascara is nice too. I then set all my makeup with Urban Decay All Nighter. This product is amazing! If you need something to keep your makeup in place all day, buy this one. For healthy glowy look, I use oils and a highlighter. I don't have a favorite. I like anything from Essence to Revolution.
As for my hair, I'm currently on detox from Head & Shoulders. I don't know how I will handle it, it seems that my scalp has developed an addiction. I've been using it for years and years. I don't even remember how long. But I know I bought it in a panic when I had scalp irritation and it helped me a lot at the time. Then I just didn't look back and used it constantly to this day. My poor heat-treated hair is now being handled by Moroccanoil. The combination of Hydration Shampoo, Repair Conditioner, and their Treatment Oil fits me perfectly. For the in-between wash days, when the hair is greasy but not ready to wash, I use a regular Aveo dry shampoo. Again, this "high & low" mentality. Dry shampoos are better for me than hair powders. Especially because of the volume. Who doesn't like a bit of volume?! I also shamefully admit that I am a master at deodorant layering. First Borotalco roll on, then Borotalco spray, and finally perfume. Only this way they can last the whole day. The key is to buy deodorants of the same brand and the same scent, of course.
When I grow old I hope to be like Catherine Deneuve and Audrey Hepburn. Aging gracefully, retaining that femininity and sex appeal, without worrying about wrinkles. I do not expect to be young forever. If you accept yourself, you can go through life without plastic surgery. This is my goal because I'm afraid of anything permanent, be it makeup or surgery. But we'll see what happens in years to come. Ha, you never know. "
- Ula Furlan for Fem